News
31/07/2021
Q & A after Imola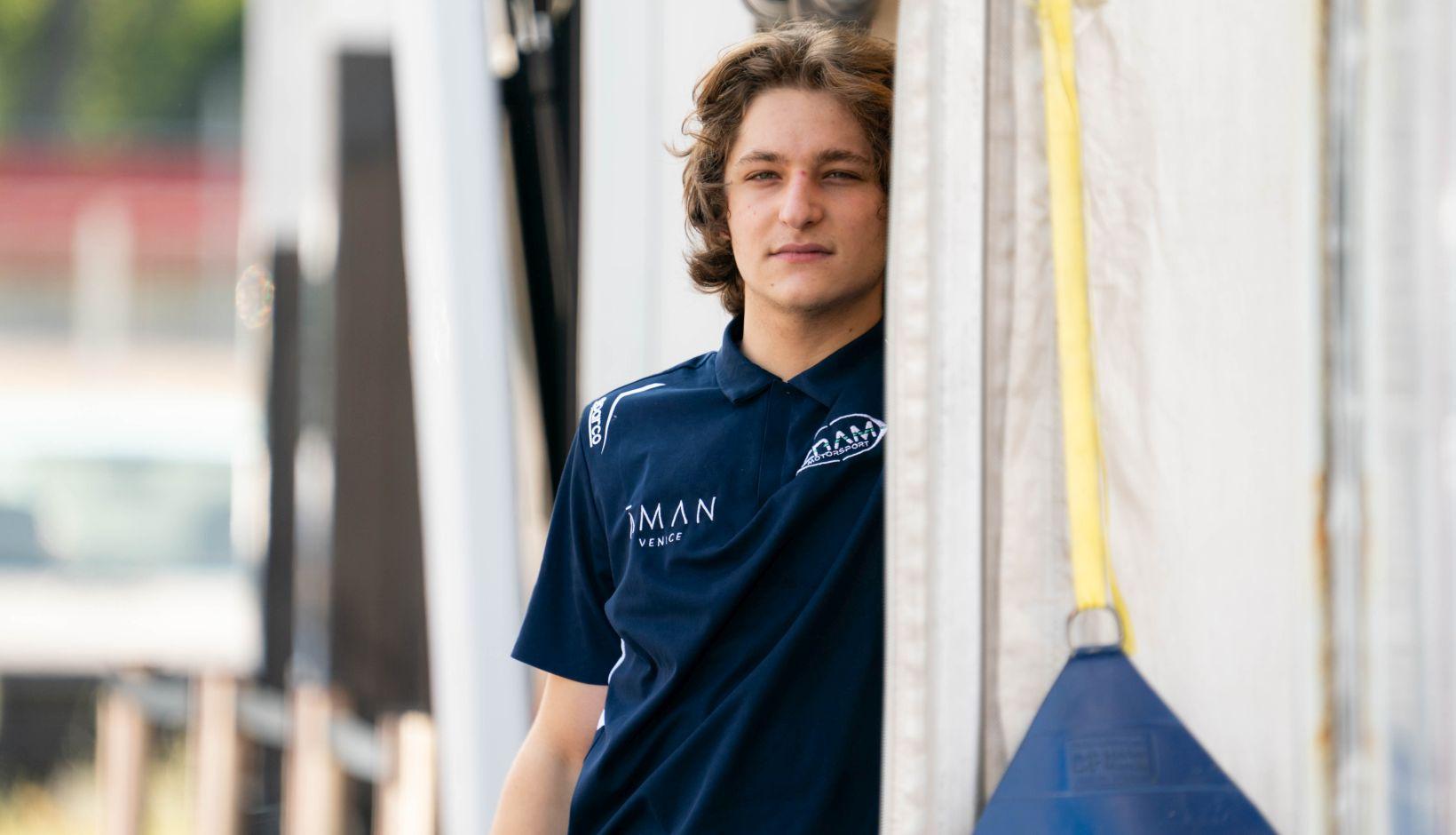 Georgis shares thoughts after the races at the Italian track
The fourth round of the Italian Formula 4 Championship Powered by Abarth was full of battles and valuable lessons for Georgis Markogiannis. The Greek driver is having his first full season at the category and this was his third outing after season premiere at Paul Ricard and then the races at Vallelunga.

One thing all three races taking place at Autodromo Internazionale Enzo e Dino Ferrari had in common, was Georgis' fighting spirit, gaining positions throughout the race. After the triple battle, Georgis shared his thoughts and impressions from the fourth round of the season, plus his targets for the rest of the season…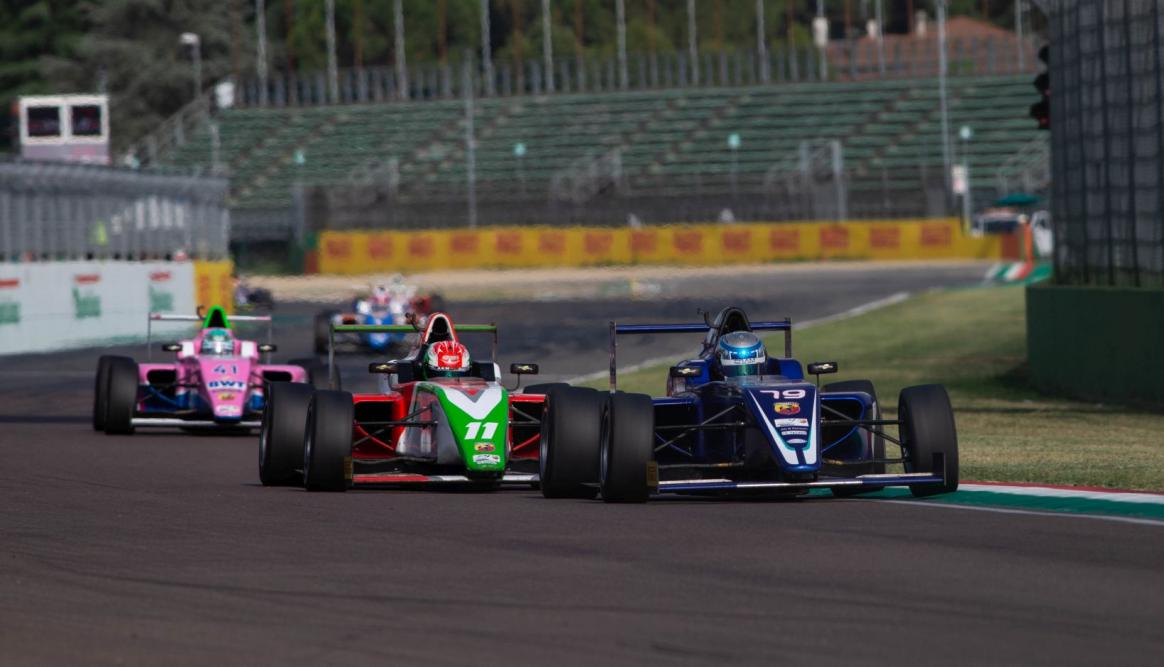 Are you satisfied from your performance?
My performance had constant improvement during the three days, since it was a new track for me. During the races I managed to win a lot of battles and positions, even though there weren't many places to overtake. The signs are positive and I hope to reach the desired results at the last two rounds of the season.

Did the collective test that took place there 10 days before help you?
At a track as technical as Imola, it would be impossible and maybe even dangerous to try to get acclimatized with only two free practice sessions. So that test was a decisive factor. Moreover, the weather conditions were similar so we collected lots of valuable data.

How important is experience to setting-up the car correctly?  
Experience is one of the most important factors in the quest of the optimum set-up, in order to find the car's limits quicker. And an experienced driver can direct his engineers to the right settings.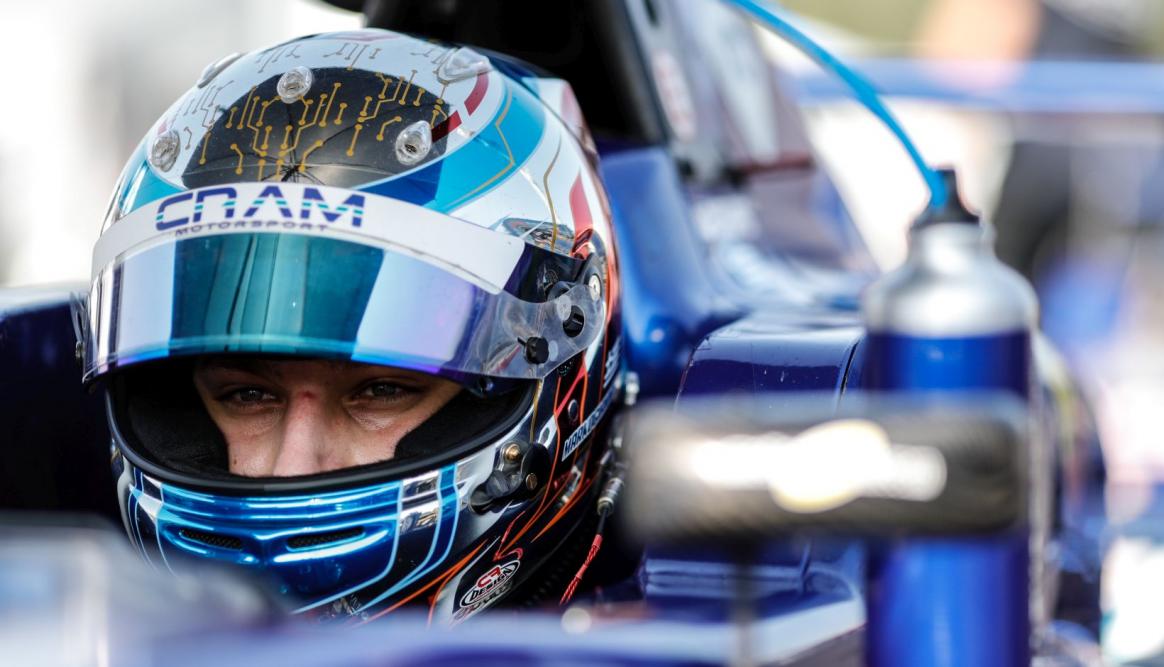 If you could change one thing, what would that be?
I would change my qualifying performance, since in all three races I proved I had the speed to fight for higher positions.

Could you go faster during the second qualifying? What happened there?
My car's performance changed significantly during second qualifying, suddenly there was too much understeer. Possibly that was due to tires overheating but the bottom line is that prevented me from improving my lap times. It was something that most drivers experienced.

Do you need to improve in terms of fitness?
During the racing weekend but also the two-day collective test, my performance regarding my fitness was stable. Of course, there is always room for improvement and that's the reason I work out regularly and intensely. After Imola, I spent four days at Formula Medicine, for physical and mental training.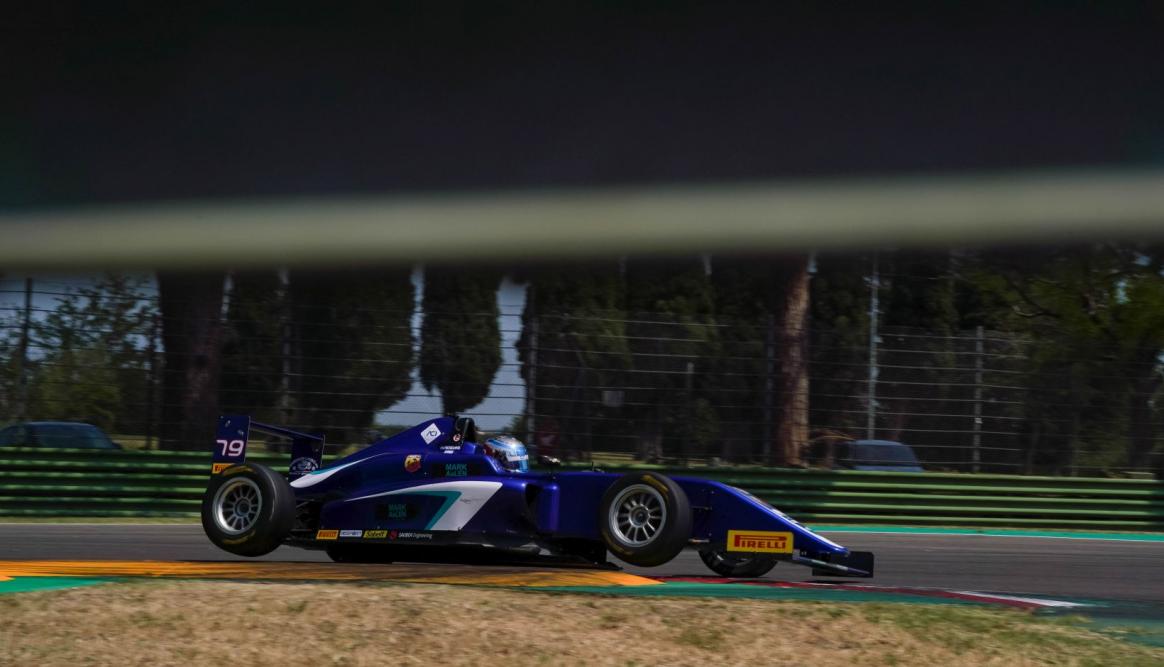 Everybody says Imola is very challenging. What are the biggest difficulties you faced there?
It's a racing track with character, elevation changes and challenging turns. I was particularly fascinated by its fast and technical layout, which requires a precise handling of the car. The biggest challenge I faced was in the middle sector of the track, which includes the famous complex Aqua Minerali, as well as the famous chicane of Variante Alta. Very challenging parts of the circuit, also due to the elevation difference that results in lack of visibility.

What's your next target?
The last two racing weekend will take place at racing tracks I am familiar with from last season (Red Bull Ring, Monza), so I expect a significant improvement in my performance. I believe that with hard work, on and off the track, I will be able to climb into the Top 10 of the rankings, which was the initial goal of the season.