Events
16/05/2021
Rd1 Paul Ricard, Race 2 Report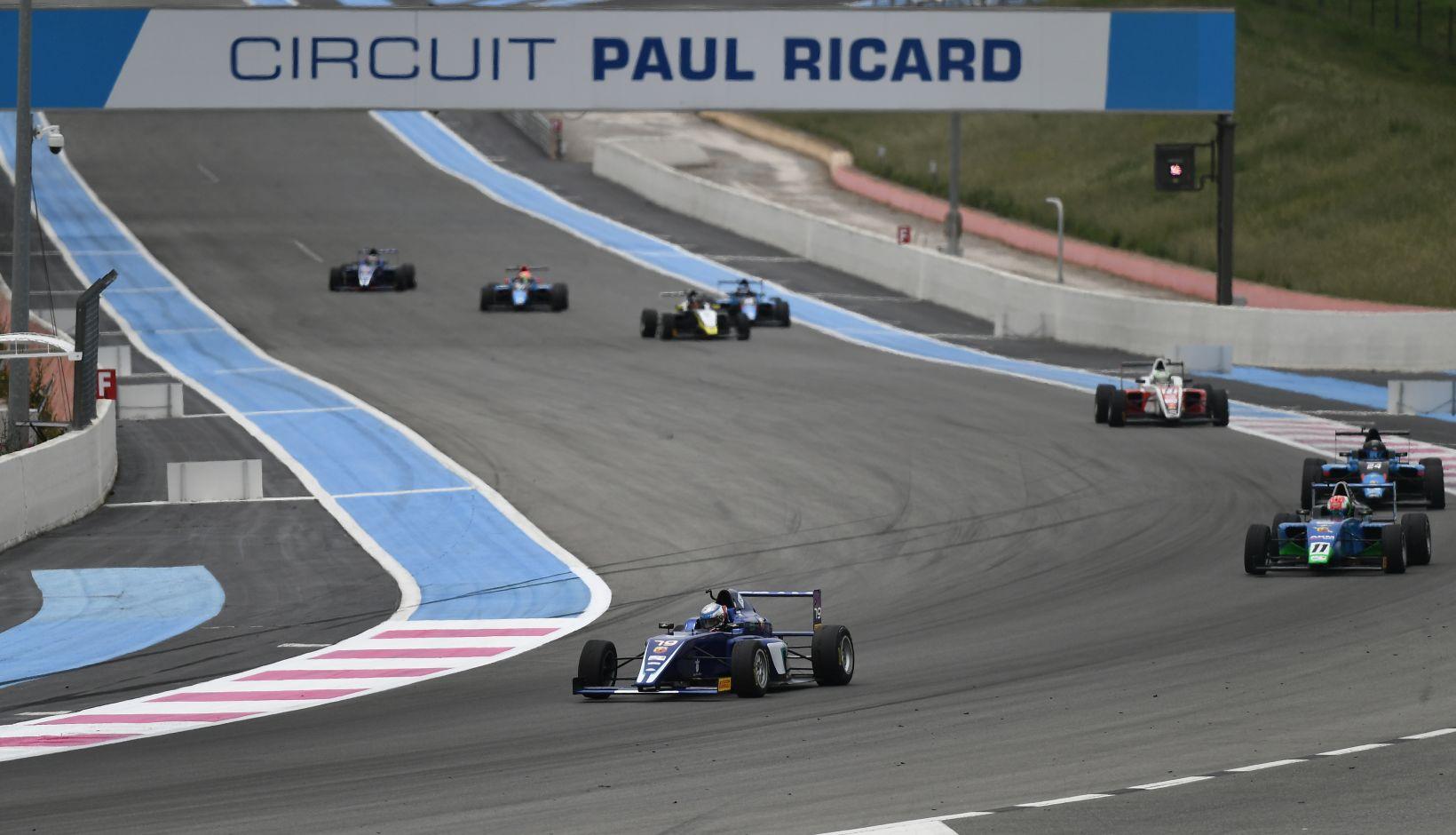 Georgis gained 13 positions and finished 19th in the second battle in France
Race 2 of round one of 2021 Italian Formula 4 Championship powered by Abarth was quite eventful and proved quite positive for Georgis Markogiannis! The Greek Driver who started his first full season, started 32th on the grid but after many exciting battles, he saw the chequered flag 19th!

Round 1, Paul Ricard
Race 2
Track Temperature: 19
Air Temperature: 16
Grid Position: 32
Finish: 19
Best Lap (13): 2:07.617
Highest Top Speed of the race at 228.3 km/h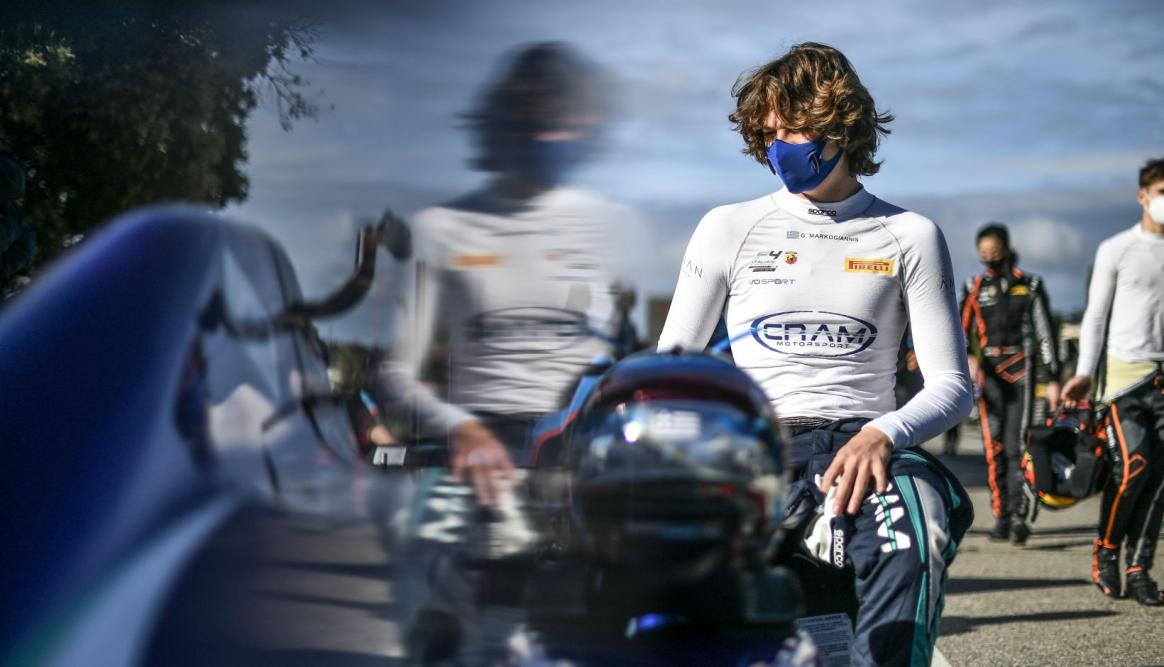 How Georgis' race unfolded
Even though the tough qualifying had placed the 16-year-old only 32nd on the grid (among 37 cars), his excellent start meant that by the end of lap 1, he was already 28th. His good start, was hampered by Francesco Braschi (Jenzer Motorsport), as their contact led to Markogiannis spinning.

The Greek driver managed to keep going but he was 34th and last. This incident didn't affect him mentally, he went full throttle and at the end of Lap 4, he was back in 28th position. The Safety Car period in Lap 5 enabled him cover the lost ground to the cars in front. And when the SC returned to the pit lane, the climbing process continued.

Georgis gained one more position at the restart, while the collision between Sami Meguetounifi (R-ACE GP)-Nikita Bedrin (Van Amersfoort Racing) helped him move to 25th place. Another Safety Car period slowed him down but the green flag at the end of Lap 9, signaled I sprint to the finish, at which he gained much ground.

Firstly, he overtook his CRAM teammate, Vittorio Catino, then Jorge Garciarce (Jenzer Motorsport) and Leonardo Bizzotto (BVM Racing) while he benefited from Jonas Ried's off (BWT Muecke Motorsport) and the collision that ended Zanfari Suleiman's race (CRAM). Markogiannis saw the chequered flag 19th among 31 drivers that were classified. Plus, he was 7th among the 17 rookies.

The race was won by the German Tim Tramnitz (US Racing). His British teammate, Luke Browning, and Russian Kirill Smal (Prema Powerteam) completed the Top-3.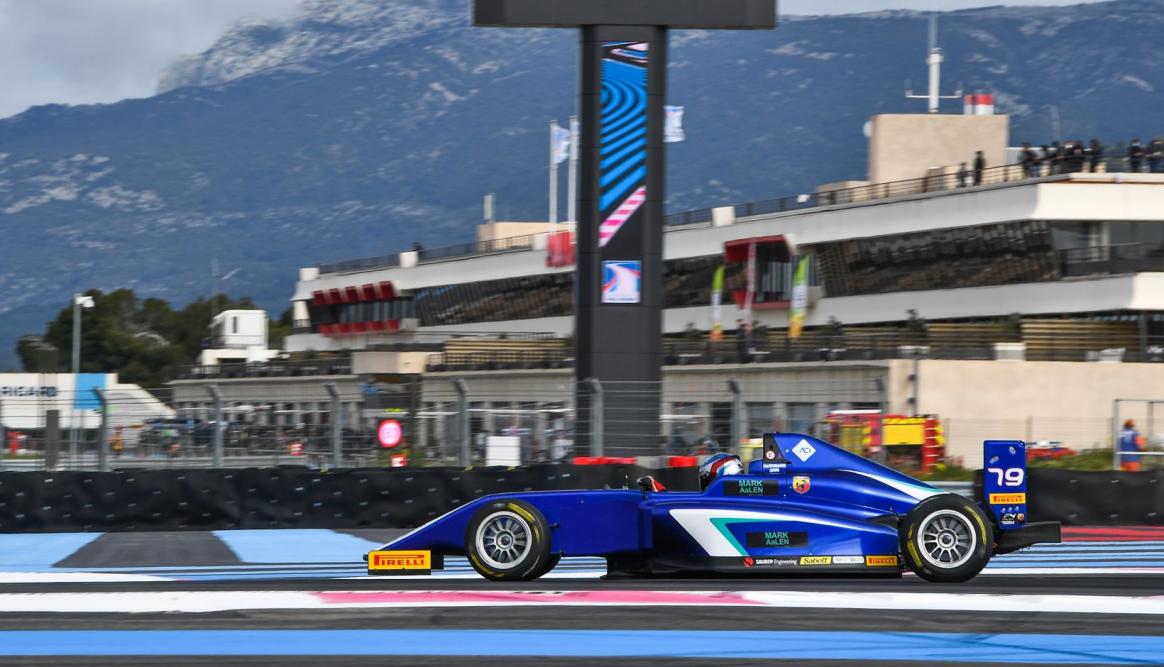 What Georgis Said
«It was an eventful race. Although I started only 32nd, I reacted well when lights went out and I managed to overtake four cars. Unfortunately, on Lap 2, I got hit and spun. I managed to restart the engine and return to action. After some overtakes, the deployment of the Safety Car, enabled me to close in the cars in front. Then, I had many and exciting battles, which I won. From last, I climbed to 19th position. I am satisfied from my performance and who my race unfolded, but I believe I could get even higher if it wasn't for the second Safety Car».
Video Replay
You can watch the second Paul Ricard race, below…
What's up next
Race 3 starts at 17.10 and Georgis will line up 30th on the grid (the starting grid of the 3rd Race is based on the second best time reached by each driver in any of the two rounds of qualifying). You can watch the race LIVE here.